**** DUE TO THE INDEPENDENCE DAY HOLIDAY, WE WILL NOT BE SHIPPING ON MONDAY, JULY 4TH. SHIPPING WILL RESUME ON TUESDAY, JULY 5TH.
Shipping Schedule: all times are CST
Orders placed 8:01 am Tuesday- 8:00 am Monday will ship Monday
Orders placed 8:01 am Monday – 8:00 am Tuesday will ship Tuesday
Orders that are able to ship Ground/Flat rate will reach its destination no later than 3 days from the date the order is shipped. We recommend ordering at least a week earlier than you need the product to ensure your order ships accordingly. All products except the ham are shipped frozen. Product may arrive partially thawed to thawed.  Please note the UPS Ground delivery map shown below. If you are located in the "Green" area, Ground/Flat rate delivery will be 3 days. PLEASE TAKE INTO CONSIDERATION THE WEATHER AND TIME OF YEAR WHEN ORDERING TO THE LOCATIONS LOCATED IN GREEN.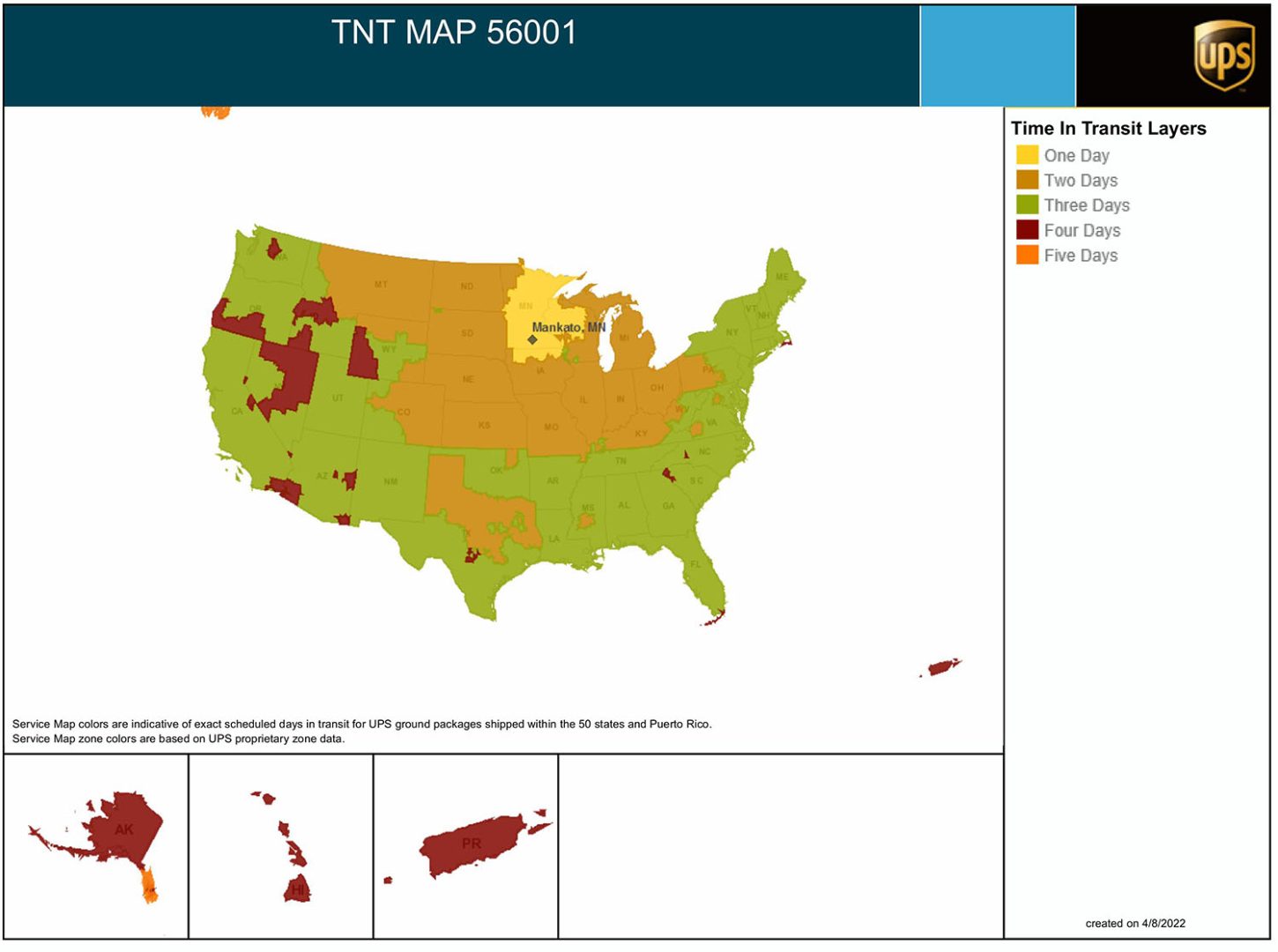 Your cart is currently empty.