Compart Duroc premium Boneless Country Pit Hams bring the taste of good old fashioned country flavor to your dinner table. They're easy to cook, and their natural marbling and firmness make them rich and flavorful. They're simply, naturally delicious.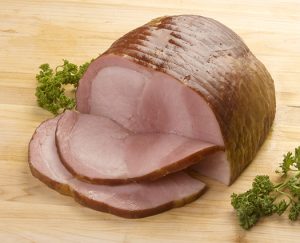 Approximate weight per piece:
Whole: 2 pieces per case, 10-11 lbs.
Half: 4 pieces per case, 5-6 lbs.
To inquire about distribution, Contact Us at (877) 441-2627.