Compart Duroc premium Pork Tenderloin is our finest cut of pork. Rich in flavor and natural juice, it is the elite of Compart Duroc "All Natural" loin cuts.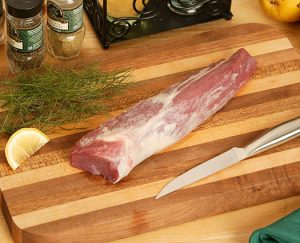 Bright reddish pink in color, our tenderloin contains a higher degree of natural marbling, which translates into a more tender, juicy and flavorful dining experience. It's the "filet mignon" of pork.
To inquire about distribution, Contact Us at (877) 441-2627.