Why Compart Duroc is Better
It all starts with the right breed. The Black Angus breed of cattle is well known for its superior quality. This same phenomenon is also true of the Duroc breed for pork. The Compart Family have implemented Real Time Ultra Sound and have actually traced the pedigrees for over 55 Years and carefully selected the Very Best Compart Duroc Lines to for Marbling and Meat Quality. We are "The Black Angus of Pork!"™
All natural, mouthwatering, rich flavored pork, with superior tenderness and natural juiciness, that's the "Compart Duroc"™ promise to you. It's a difference you can see and taste! Our pork is bright reddish pink in color and contains a higher percentage of marbling (intramuscular fat) and a higher pH. We provide fresh pork in its natural flavor and juice, without injecting or pumping. This a tender, juicy and flavorful dining experience.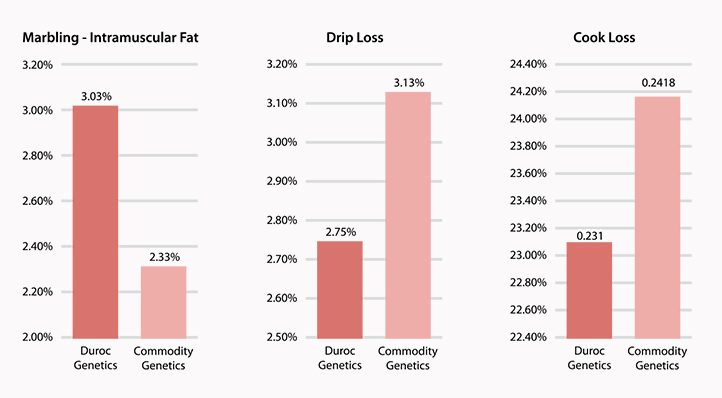 Redder is Better™
The most desirable color to look for when purchasing pork is dark pink to dark reddish pink. Although pork is known as "the other white meat," because all pork turns white after being cooked, it is the darker, reddish raw pork that will give you a juicy, tender final product to serve.

Genetic selection for Marbling is an extremely low heritable trait. The Compart Family have been extremely progressive in Genetic selection. Real Time Ultra Sound Scanning and testing have move the Compart Duroc Line 10 years ahead of any Duroc line on the market, as you can see by this graph.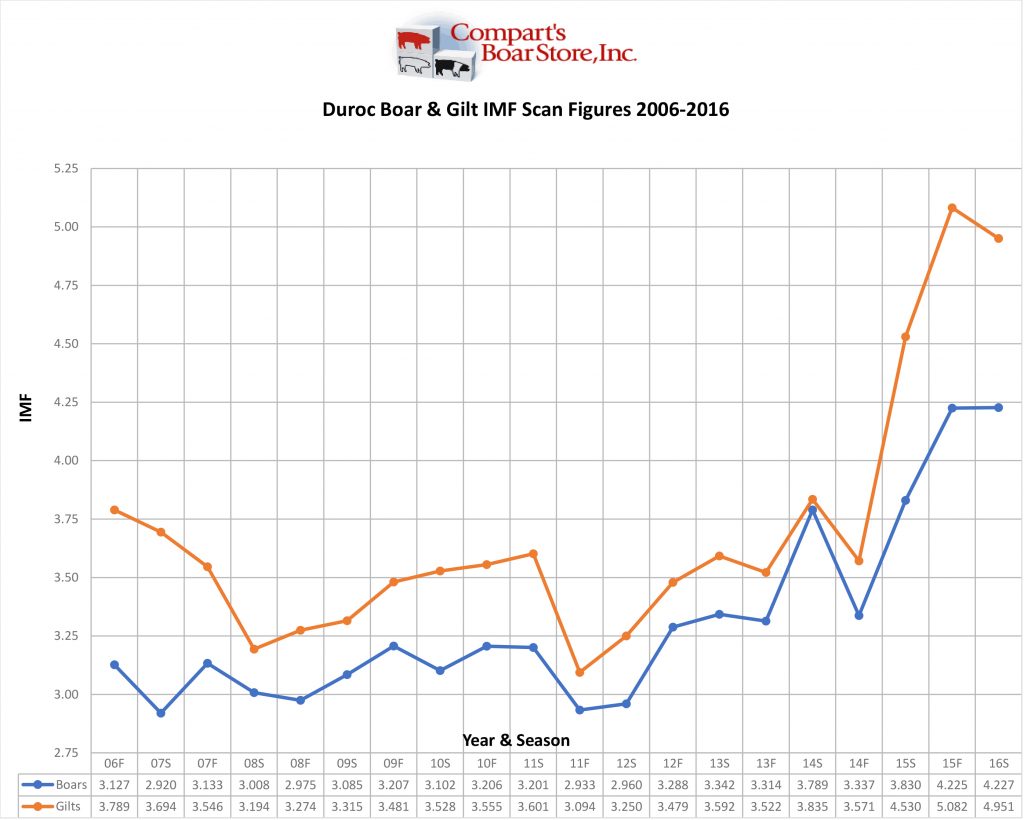 If it is Not "Compart Duroc" pork it is 10 years behind for Marbling and Meat quality.